The zaniness,
The zeal,
The zappy zealot,
To march zealously,
The zarf brimming
Crash that zombie spirit,
Inhale the zeitgeist.
Of the zephyr,
I know but zilch,
And yet I'll say this much,
Let this be your zeroth commandment!
Let there be zest in
That lead to zenithal.
Don't just let the zing
Of your zeal
You can zonk out tomorrow.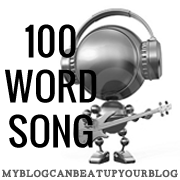 Velvet Verbosity : 100 Words
is a Blog Hop :